Do you need help with:
API integrations?
We have solution for you!
What we do
From custom bot creation and complex web scraping to full-cycle automation software development, 1datatec helps eliminate repetitive tasks and boost your team's productivity with our tools and services.
Web scraping
EFFORTLESSLY
COLLECT INFO
Data extraction

MAKE MANUAL DATA ENTRY
A THING OF THE PAST
Automation

DAILY TASK AUTOMATION TO SAVE TIME AND MONEY
No matter your informational needs, 1datatec can help you scrape the web and collect that data into usable forms for your needs. Whether it's to aggregate competitor data, collect information for marketing purposes, pinpoint best SEO practices in your industry, or for any other project, our web scraping builds are second to none.
We create custom web scrapers that will parse the information gathered to create a dataset that you can start working with right away.
Discover
Automation
SAVE TIME AND MONEY
VIA TASK AUTOMATION
Data Extraction

PULL AND PARSE
SPECIFIC DATASETS
Web Scraping

EFFORTLESSLY COLLECT INFO
FROM AROUND THE WEB
Automation tools from 1datatec are designed from the ground up to complete a variety of repetitive and complicated tasks. Our bots can manage a number of jobs that otherwise are at risk of human error and extreme situational slowdown. You won't have to worry about our automation tools going "through a slump" or missing important information.
You don't have to rely on systems rife with problems just because they're how things have "always been done". It's time to update your processes and get work done faster and cheaper.
Discover
Data Extraction
Pull and parse necessary information
API Integration

Communicate data and instructions between systems
Automation

Let multiple systems operate without time-wasting human interaction
To help keep a business running as smoothly as possible, the apps, programs, data, cloud storage, and equipment need to work together. API integration makes that a reality. Whether your business works with propriety, in-house software, industry-specific applications, or widely-used programs, we can get your computers talking to each other in ways you may have never thought possible.
Likewise, API integration from 1datatec can mean having a single application that can control multiple aspects of your operations in one easy-to-use program.
Discover
All solutions
Who we are
Simply put, we are a team of developers who excel in helping clients achieve their software development and web scraping goals.
Over the years, our team has established itself as a trusted leader in the automation industry. We have done this by consistently providing clients exactly what their projects need on time and on budget. And when it comes to those times when systems don't quite line up, we offer immediate support services should any unexpected issues come up.
We also understand that your time is incredibly valuable to you. We aren't going to make you jump through arbitrary hoops to get your project off the ground, nor will we make you wait for what feels like an eternity to get your new tools delivered.
Our cases
With hundreds of data projects under our belt, we have a number of cases available for you to peruse. If you're looking for something different or for more specifics, get in touch with us to discuss your needs.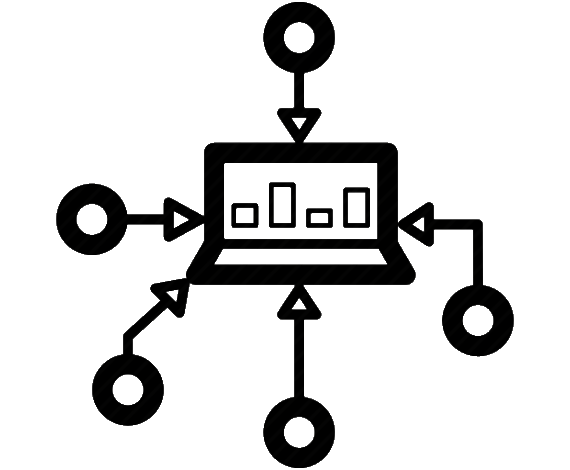 A small entertainment company manually monitored and interacted with a number of media and social networking sites by spending a number of hours every day. Their employees had to search the company's targeted keywords through specific accounts. When the employee discovered certain keywords and conditions to the posts and media, they would then leave a comment. After doing this manually for a few months, they realized just how inefficient doing it that way was.
Manually searching for terms, leaving comments, and documenting progress meant the company was losing manpower to a series of menial tasks. When they got in touch with us, they asked if there was a way that we could automate their processes.
We got to work and developed a single program called GetAllMedia that acted as a dashboard for these tasks, which included daily downloads of new media matching specific keywords from Facebook, Instagram, YouTube, and SoundCloud. It also deployed comments on the media downloaded, and offered an easy-to-use user interface that included tabs for each source site and various launch parameters like search terms, limits, accounts, and scheduling.
Read more
All cases
What our customers say
Our clients love what we do! Some of our favorite things they've said include:
Great work, thank you! Looking forward to continue the collaboration.

Tax Sale Resources Inc (TSR). is an industry leader of data and analytics for the distressed real estate industry. As demand for TSR's services grew, we quickly identified the need to automate pieces of our data aggregation process. Collecting data from over 3300 jurisdictions, 250+ of which requiring constant cycling was an enormous undertaking.
Having worked with several vendors, TSR found a true partner in 1datatec. 1datatec was and continues to be instrumental in the continued success of TSR. Building and maintaining a data collection system that continually adapts to the ever changing landscape of websites and data formats.

They provided a great service and went the extra mile to achieve what we needed. Great communication, fast turnaround and great quality. Great company to work with. Will work with them again!
An incredible developers to work with. Highly Professional with excellent programming abilities.
What can I say about 1datatec?
– From the beginning they took the time to answer my questions
– They had an excellent grasp of what it is I needed to have done.
– Communicated fast and frequently
– They provided an excellent script
I highly recommend 1datatec for any automation work!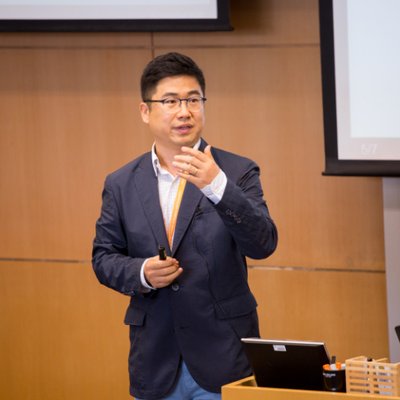 This is not a first time that I used 1datatec. They has been always best in several ways. They had kept on time and honest. They were also excellent in doing their job.
Fantastic coders – would absolutely recommend. Was very happy with all work and their work ethic is fantastic. Fast results. Knows their stuff. Thank you!

1datatec has done great work on this project, delivering quality work beyond expectations with a short turnaround. I look forward to continuing to work with them.
All reviews
Contact us
Contact us now for a free consultation. We're ready when you are.