Simplifying Email Management and Inquiry Processing
The client encountered difficulties managing the questions that came in from several web services via multiple email accounts. These enquiries required time-consuming, error-prone manual handling, copy-pasting, processing, and data extraction. The customer needed a software program that would simplify email administration, standardize data from inquiries, and easily incorporate the data into their CRM program, 24/7.
Improved Efficiency: 24/7 available service
Centralized Management: Efficient control of multiple accounts
Error Reduction: Accurate and reliable information in the CRM system
Client problem
Multiple accounts, Time-consuming and error-prone manual process
1. Having trouble managing the several email accounts used to receive questions from different internet businesses, which causes disarray and delayed responses.
2. Receiving, analyzing, and extracting data manually from incoming enquiries is time-consuming and prone to error.
3. Ineffective customer service and missed opportunities as a result of the CRM system's inability to properly integrate enquiry data.
4. Not having a thorough dashboard to track important performance indicators.
Inefficient integration of inquiry data
Our solution
1datatec team created software that could 24/7 fully monitor inboxes of numerous email accounts that were getting requests from various web services. The output is standardized by the program, resulting in uniform and simple-to-process data. The program immediately transmits the data to the client's CRM system after parsing and normalizing the enquiries. The software is also made to successfully manage and handle email accounts, managing the sending, receiving, processing, and data extraction from all forms of structured emails.

Monitoring inboxes on multiple platforms.
Standartizing results in one dashboard.
Integrating the outcome into clients' CRM system.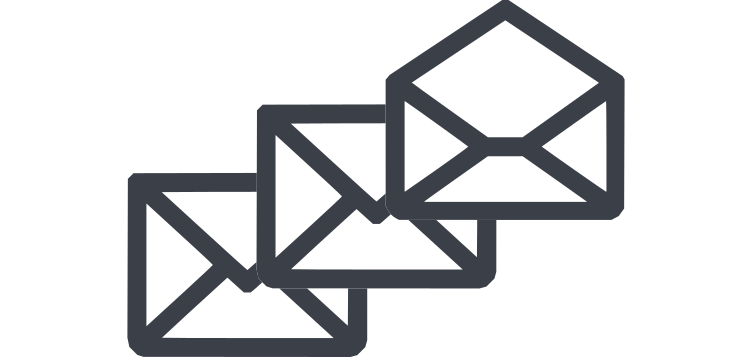 The client can now effectively manage their email accounts and inquiries thanks to the establishment of this unified inbox parser and CRM integration. The automated procedure eliminates manual labor, decreases error-making, and guarantees prompt answer to queries. Additionally, the software offers a thorough dashboard for reporting that enables the client to track important performance indicators and take sensible decisions. The client's total business efficiency and customer service are considerably increased by this streamlined approach to email management and enquiry processing.
Contact us
Contact us now for a free consultation. We're ready when you are.